Most wedding photographers who are more interested in making a quick buck are clearly driving the growing trend of pre-wedding photography. I don't think they ever questioned why people take pre-wedding photos until they have to do it for themselves or someone in their family. So why do people spend so much on pre-wedding photo shoot? Is it unnecessary hassle? Does it add value?
You could argue that it really adds value by creating some great memories. My next question for you is, when do you know some memories will be made? Just spending a few hours in the park/garden or posing in front of a monumental palace? I really don't understand. For me good memories are made when you spend time together, when you travel together, when you enjoy your favorite sport or entertainment, when the two of you are your natural selves, when you have no pressure to look visually appealing or look cool on camera. And this is where my pre-wedding photo shoot concept begins. As usual for writing this post, I'm assuming I'm getting married next month and have to decide whether to go to a pre-wedding shoot or not. And if I decided to shoot at all, what would my pre-wedding photos look like?
Useful aspects:
I want the wedding date to be known and announced to all my relatives and friends long before the official invitation reaches them. Unofficial information so far could help them book tickets at lower prices or get booking confirmations. More convenient and cheaper, besides, it will also help them to know who I marry with my face.
Memory Aspect:
I would never do a pre-wedding shoot just because almost everyone does and it has become a popular trend. I would only choose photos like that if the photographer wanted to know our story, how we met our likes and dislikes; hobbies and interests etc. This can help photographers get to know us better and become more of a friend than just a photographer. Ideally I would expect him to schedule at least one meeting with us to learn more about our requirements, preferences and most importantly our comfort level and adapt his photography style. This is to make sure I get some thoughtful pictures that have a connection to our lives, history or past events, not just a few clicks.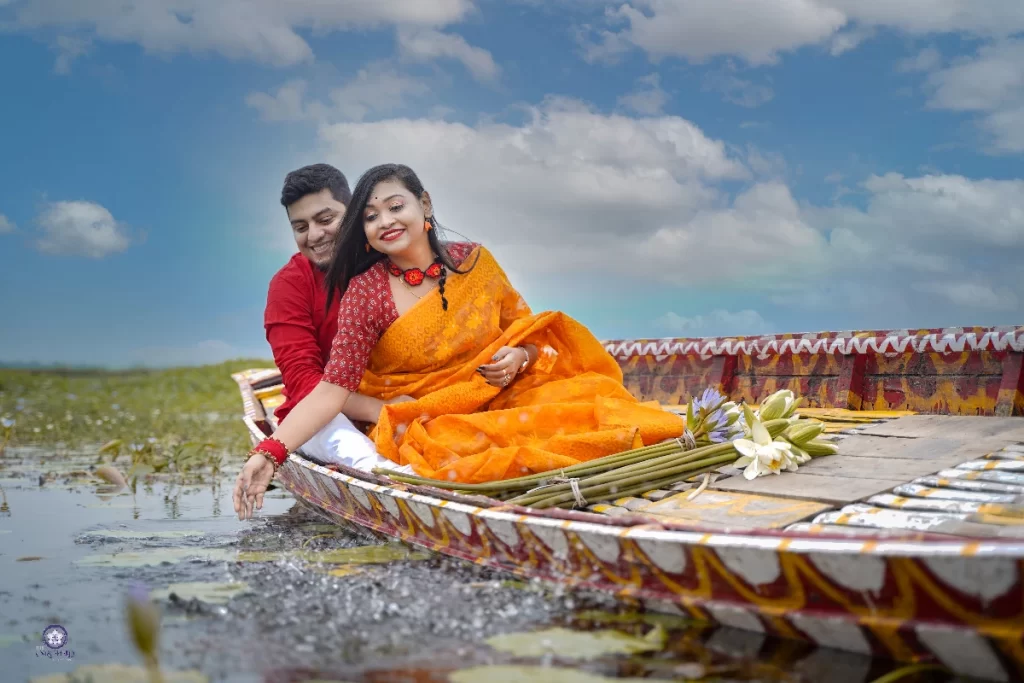 I hope he spends enough time with us on the day of the shoot to capture the moments that are natural and honest, especially when we don't realize it. The idea here is to capture the chemistry between us, not just the cover of a chemistry book. It only comes when we feel comfortable around the photographer and see him as more of a friend than a service provider.
Fun aspect:
Pre-wedding photos are indeed very fun if they can be combined with a trip to some interesting places. Such a place doesn't have to be mountains, rushing waterfalls, or calm beaches. It could be a village festival, flower market, amusement park, dhaba along the highway and the like. After all, the job of a good photographer is to create magic out of life's simple, mundane, and underappreciated pleasures. That's what they get paid for. Is not it? So I prefer my pre-wedding photos to be a more enjoyable trip, a trip that we will always remember and keep as your best memories of that time.
Appearance and comfort aspects:
Weddings are not the right time to pop in your favorite pair of jeans or other cool outfits. Pre-wedding photo shoots give us the freedom to wear what we want and wear the most comfortable and stylish clothes. We don't need heavy make-up or styling here. It makes us look normal without much pomp and show. Likewise, marriage is not a time to feel so comfortable together, especially in front of so many seniors, relatives, and friends. Pre-wedding photo shoot is a time where we can have more physical intimacy and perform actions and gestures that are more natural, unrestrained, and fun. Apart from that, it will also help us feel more comfortable during our marriage.
Aspects of Test Implementation:
I prefer to test my best pre-wedding photographer in Kolkata before my actual wedding day with a short pre-wedding shoot. Their portfolio of past work may have been great, but they never brought us together and we never really saw them. In general, I prefer not to bet my wedding photos on someone whose work I have never seen. The Orchid Photography is one of the best wedding photographers in Kolkata. They have such reputation in photography.