To keep Anaprashan ceremony memories safe, you can take the help of Best Kids Photographer Kolkata, we are experts in First Rice Ceremony Photography. Here is a list of ways you can take amazing photos of your baby.
1. Self-portrait of the baby before the actual incident
You can take some photos of the baby before starting the actual ceremony. It is best to take a self-portrait of the baby before the program, because after the whole ritual the baby may be exhausted and you will find it difficult to photograph him. Try to shoot her in traditional clothes. This would be a great idea to make the photo event more realistic.
2. Baby at parent's house or outdoors/garden
In addition to solo photos, you can also take pictures with their parents. This event will show the undying love between babies and parents. Choose a nice spot in the garden or on the roof where you can take a picture of the baby. At this point you can prepare for an outdoor photo session to make this ritual even more memorable.
3. When the baby is doing the haldi/bath ritual
Haldi or bathing ritual is another important ritual for babies. At this point, when the baby is in the haldi ritual, you can take a photo of the baby. It is an image that will commemorate the joyful moments of this ritual. The joy of this ritual and the reaction of the baby at seeing all the rituals.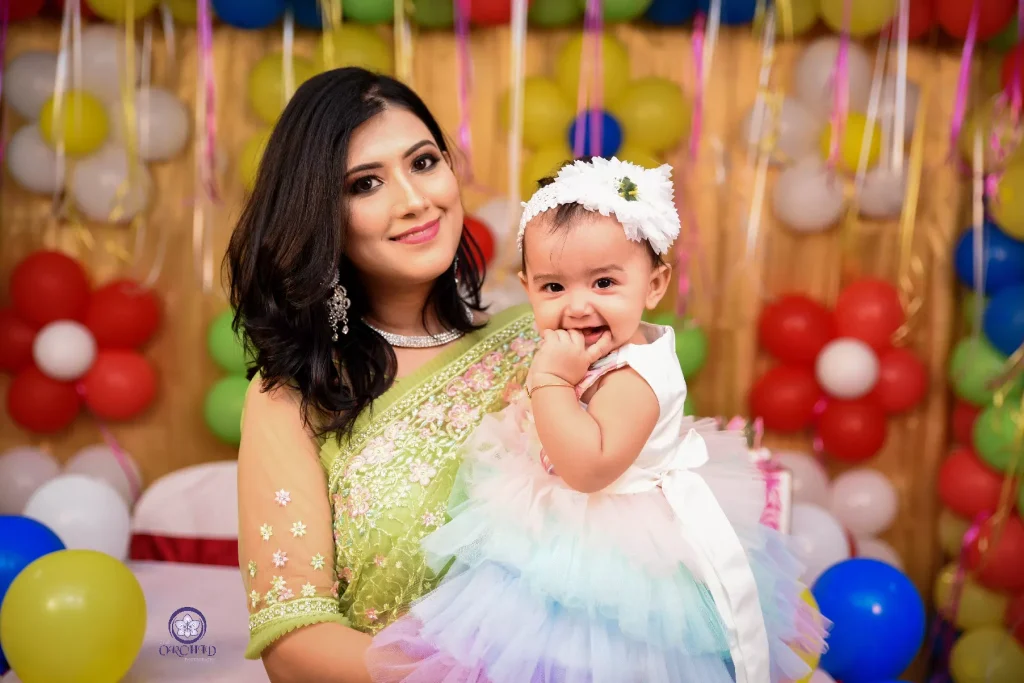 4. As long as the baby is breastfed by the maternal uncle/grandfather
You can also film the main event of the ceremony. This is the time when the baby's maternal uncle or grandfather will start feeding him. These are eternal baby moments that you can cherish forever. No special pose is required to take photos for this event. With natural poses, photos can be taken in a beautiful way. When a baby receives an anaprashan gift from his relatives after the ritual meal, it can also be the best moment to capture it.
5. When the baby chooses topics related to different professions, shows his interests, etc.
Related labels are celebrated when babies choose from their favorite objects. In this ritual, more than one item is kept on a tray. From this panel, the baby must select the object marked as the baby's area of ​​interest. In this scenario, you can take a photo of the baby picking up his favorite item. Later you can check whether baby annprashan's area of ​​interest remains the same or not. So if you want to plan your baby's Anaprashan ceremony, you can add a photo event in it.
Planning for rice ceremony, contact The Orchid Photography, we are the #1 wedding photographer in Kolkata. We are also specialized in all kind of photography like rice ceremony, birthday and pre-wedding photography.